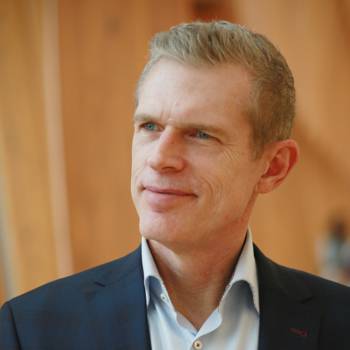 Tim Vermeulen
Partner & Co-Founder
Tim is an advanced deal maker with 18 years of direct commercial lending experience and transaction advisory and 6 years in asset management. He has led hundreds of senior transactions for small, mid-market and large commercial businesses across a broad range of industries. Tim has core lending competencies include cash flow, asset-based, and enterprise financing, and restructuring of existing debt.
As co-founder of Structured, Tim's vision is to empower entrepreneurs by helping them access high quality financing expertise and innovative business financing solutions.
As a Senior Manager at TD Commercial Banking, Tim managed progressively senior loan portfolios for small, mid-market and large commercial businesses in the Greater Toronto Area and in their National Accounts Group during his 15-year tenure and was a multiple performance award winner. Prior to Structured, Tim was Managing Director and leader of business financing advisory at Farber Group, a national professional firm specializing in restructuring, financial, human capital, and consulting.
Tim holds a Bachelor of Arts degree from the University of Toronto, a Chartered Investment Manager (CIM) designation and is a Qualified Associate Financial Planner (QAFP). In the community, he has actively served on the Board of Directors for the Rotary Club of Toronto Eglinton. With a passion for sports, he is an avid hockey player.
Ted Dzialowski
Partner & Co-Founder
Ted is a serial entrepreneur, angel investor, business mentor, researcher and educator. Following a Corporate career in Labour Relations, Strategic Planning, and Mergers and Acquisitions, Ted's business ownership and investments have covered firms in the pharmaceutical, cosmetic, agriculture and food processing, IT and marketing services, and franchising sectors.
Currently, Ted is Executive Chairman of the Nutri-lawn Ecology Friendly Lawn Care and Mosquito.Buzz franchise systems, Hammond Paperboard and MBC Rotomold. He serves on the Advisory Board KAMIAI, an Artificial Intelligence sales and service chatbot.
He served as a Director and Chairman of The Futura Loyalty Group, a publicly-traded company listed on the Toronto exchange. In the healthcare sector, Ted is Vice President of the International Council for Quality Care and a Partner in Plutus Consulting Group for performance improvement and M&A.
In the academic world, Ted has been an Executive in Residence at the Ivey Business School and has been a judge in the Canadian MBA Case Competition. Ted served on the part-time faculty at the Schulich School of Business at York University, where he lectured in Health Sector Innovation and Investment and Strategy and Technology in the MBA program. He is undertaking to complete his Doctorate in Business Administration in the area of Performance Management.
Ted is a member of the Buffalo Angels and Georgian Angels, serves as a Governor of iCanada SMART CITIES, and is a Futurpreneur Business Mentor. His volunteer activities included serving on a Hospital Board, the Ontario Community Living Board, and being the Commissioner of a Men's Hockey League.
Ted's pursuit of knowledge and improvement passions are the intersections of neuroscience, M&A business turnarounds, business intelligence, and performance management.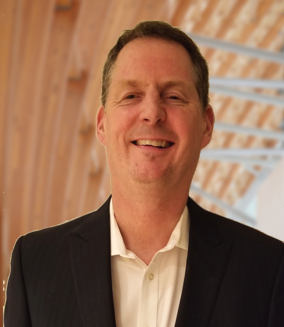 David Campbell
Associate Director
David is an entrepreneurial executive who has helped build many small and medium-sized businesses. Mr. Campbell has a degree in Honours Business Administration from Ivey School of Business at Western University and earned his Chartered Financial Analyst (CFA) designation in 1996. David has extensive financial and fundraising expertise serving as CFO and taking public three early stage technology companies in addition to working as a venture capital investor and as CFO for various companies in the payments, loyalty, anti-money laundering (AML) and insurance sectors. Since July 2017, he is President of Hammond Paper Company, a paperboard distribution and converting company in Vaughan, Ontario. David has served as a director of KINSA the Kids Internet Safety Alliance, a charity focused on working to protect children from online exploitation.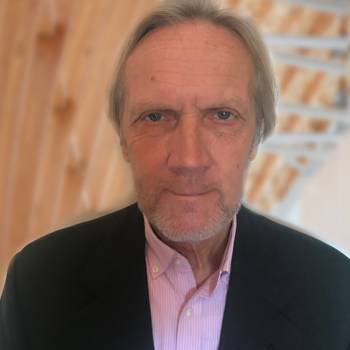 Joe Rauhala
Associate Director
Joseph Rauhala has extensive experience as a banking, treasury and financial products specialist, with a variety of international banks within North America, including as Principal Officer with the Canadian branch of each of US Bank and Bayerische Landesbank. Senior roles in Treasury and capital markets were held at HSBC Bank Canada, ABN AMRO Bank Canada, and Citibank. Joseph has served as Chief Financial Officer and Compliance Officer for US Silver Corporation and Surrey Capital, both then listed on the TSXV. He provides expertise in tax and risk management and many aspects of regulatory, financial reporting and compliance requirements. Mr. Rauhala has an MBA in finance and taxation from the Schulich School of Business at York University.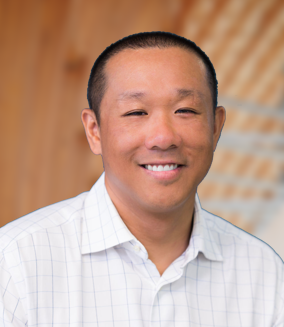 Sherman Quan
Associate Director
Sherman is a health informatics professional (MSc and CPHIMS-CA) with over 15 years of expertise and experience implementing and evaluating technology in the Canadian healthcare sector. He has designed and managed technology projects with a local, regional/provincial, and national scope spanning across the acute care, ambulatory, and public health settings. Sherman has led pilot projects experimenting with new and emerging technologies (3D Printing and Virtual Reality, enterprise platform implementation, and building custom clinical software solutions to improve clinical communication for coordinating complex care.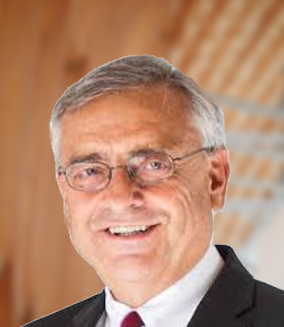 Tom Corr
Associate Director
Dr. Corr has been involved in the technology sector in Canada and the U.S. for over 40 years in both the start-up, corporate and innovation ecosystem sectors. His career in the technology sector began in sales and management with Digital Equipment Corporation and subsequently he founded a number of start-ups in the U.S. and Canada in the software area. For the past 10 years Dr. Corr was CEO of Ontario Centres of Excellence and prior to that was CEO of the Waterloo Accelerator Centre, AVP of Commercialization at the University of Waterloo and Director of Commercialization at the University of Toronto. He also held role of Industry Professor at McMaster University in the Engineering faculty. Dr. Corr currently serves on the boards of Ontario Centres of Excellence, Ontario Genomics, C-FER (Alberta Innovates), Tyromer Inc., The Land Administration Company and AI Partnerships Corp.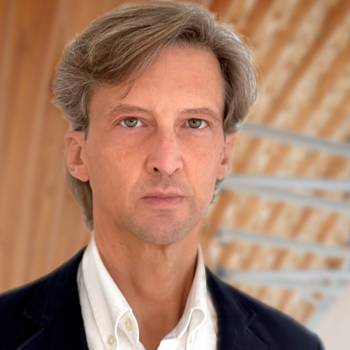 George D. Boukouris PhD
Associate Director
George D. Boukouris PhD has worked in the healthcare industry for over 20 years, focusing on medical device commercialization, marketing and sales, and fundraising in Europe and North America.
George will facilitate the introduction of U.K. and EU firms to Structured Business Financing seeking financing to establish operations in North America and Canadian and American firms expanding to the United Kingdom who are seeking financing in the U.K. or EU.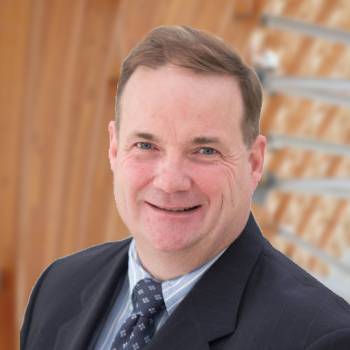 Peter Suma
Advisor
Peter Suma has served as a director on the boards of over 16 technology companies during the course of his career as a venture capitalist at GrowthWorks, an private angel investor, and as a founder of technology companies in the financial software, robotics and artificial intelligence sectors.
Peter's career has been consumed with commercializing early-stage engineering and scientific research technologies as an entrepreneur and as an investor. Peter is Chairman and Co-CEO of Applied Brain Research Inc. (ABR), his third startup, co-founded with a team of the brightest scientific minds in Canadian artificial intelligence and neuroscience from the University of Waterloo. ABR is one of the world's leading neuromorphic software companies enabling the development of advanced, low-power, real-time AI's.
Peter holds Graduate degrees in engineering, science, business and law.